Gwynedd Christmas Tree Specialists © 2019 Part of the Gwynedd Landscapes Group
HOW TO BUY YOUR CHRISTMAS TREE
OUR CHRISTMAS TREE OUTLET IN THE BANGOR AREA
If you are in the Bangor and Anglesey area and looking for a real fresh Christmas tree then look no further.
We have a retail outlet at the Tesco Roundabout Bangor look our for the signs.
Here we have a large range of freshly cut Christmas Trees in many sizes and several types to choose from.
Our prices start from as low as £20 and on average we are around £10 to £20 a tree cheaper than most garden centres.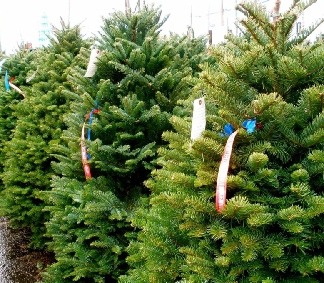 DIRECTIONS
As you come into Bangor on the A4087 you will see the Bangor Tesco Extra petrol station.
On approach to the roundabout look out for the Christmas Tree signs, we are on the green next to Topps Tiles - you cant miss us!
We will be there every day from the beginning of December
until we sell out.
If you need further directions or more information then contact Graham on 07766 114651
Open every day in December from 8 a.m. To 6.30p.m.
Gwynedd Christmas Tree Specialists - Best Prices In The Area
Real Christmas Trees - Real Top Quality - Real Good Prices
Christmas Tree Outlet In The Bangor and Anglesey Area - Fantastic Range - Best Prices
Available Throughout December - Open Every Day From 8 a.m. To 6.30 p.m.
Our Christmas Trees will be available from the end of November until we sell out.
Come early and choose your tree and we can reserve if for you until you are ready.
Merry Christmas From Us All


We Accept the following methods of payment
Cash - Cheque - Credit Cards - Debit Cards





Real Fresh Christmas Trees
Tesco Roundabout Bangor
Large Range Of Sizes And Varieties
Best Quality - Best Prices - Best Service
Open Every Day In December
Until We Are Sold Out
Ho Ho Ho Merry Christmas
And a Happy New Year
OPEN NOW EVERY DAY
MAKE THIS A CHRISTMAS
TO REMEMBER
WITH ONE OF OUR BEAUTIFUL CHRISTMAS TREES
FRESH CUT TREES
POT GROWN TREES
CHRISTMAS WREATHS


POT GROWN CHRISTMAS TREES GROWN BY US IN GWYNEDD
This year our home grown in Gwynedd range of pot grown Christmas trees are available to buy.
We have a large range of different sizes and varieties to choose from all grown at our nursery just outside Caernarfon.
All pot grown Christmas trees come in a red festive pot and a how to look after care label.
Prices start from as little as £20 to £40